Day 2 - Tuesday October 5
All Day
SCAVENGER HUNT PHOTO CHALLENGE
Overview
---

Make the most of your convention experience and explore Milwaukee! We've put together a list of things to discover both inside the convention center as well as around the city. How many can you find? Grab your phone, grab your friends and start searching. Post your selfies with your discoveries along with the convention hashtag #WRAConv2021 for your chance to win prizes and be featured throughout the convention!
Tue, 8:00 AM
RECOGNITION BREAKFAST
Overview
---
Start off the day by meeting Wisconsin's real estate all-stars who earned awards and honors this year. Plus, you'll be able to network with REALTORS® from across the state and add new names to your winning gameday roster – all while enjoying a gourmet spread of breakfast items, coffee and refreshments. (This is a ticketed event.)
Tue, 8:30 AM
EXHIBIT HALL OPEN
Overview
---
Looking for cutting-edge products and services to take your game to a new level? Enter the WRA convention exhibit hall. Filled with vendors offering the latest real estate business solutions, a trip through the exhibit hall gives you tools you need to step up to the plate. Also in the exhibit hall, you'll get to enjoy networking opportunities with vendors and other agents, prize opportunities and beer.
Tue, 10:00 AM
Opening Session and Keynote
Watch Session
Overview
---
Join fellow convention attendees to kick off the convention and be inspired with the convention keynote. At Opening Session, you'll listen to the WRA leadership team recap the past year and discuss plans for the future. Next, keynote speaker, Chicago-area REALTOR® and top producer Tommy Choi will take the stage.
Tommy is no stranger to success. As the co-founder and owner of the Weinberg Choi Residential Team based in Chicago, Tommy's team is consistently ranked in the top 10 real estate teams in Chicago and in the top 1% of the Chicago Association of REALTORS®' top producers. Tommy also served as the 135th president of the Chicago Association of REALTORS® and as the first Korean-American president in the association's 135-year history. In addition to his service at the local association level, Tommy is an active member of the Illinois REALTORS®, served as the chair of NAR's YPN advisory board, and is currently serving as the vice president of association affairs for NAR.
In Opening Session, Tommy will explain his secrets to success and how you can utilize them in your business. You'll learn lessons about adaptation, abundance, fear and gratitude Tommy learned from his dry cleaner and how applying those lessons helped him build a multimillion-dollar real estate company.
Speaker(s)
---
Tommy Choi
REALTOR® and top producer Tommy Choi is the co-founder and owner of the Weinberg Choi Residential Team based in Chicago. Choi's team is consistently ranked in the top 10 real estate teams in Chicago and in the top 1% of the Chicago Association of REALTORS®' top producers. Choi has served in leadership roles for the REALTOR® association at the local, state and national levels
Tue, 12:00 PM
WRA PAST CHAIRMEN'S LUNCH
Overview
---
WRA Past Chairmen's Lunch (invitation only)
Tue, 1:00 PM
REAL ESTATE CE COURSE 1: WISCONSIN LISTING CONTRACTS
Overview
---
Wisconsin Listing Contracts provides licensees mandatory instruction on protected buyers, exclusions and extension of the listing contract. Explore marketing topics such as open houses, advertising and seller cooperation with marketing efforts. Review agency in various contexts and consider how those relationships dictate responsibilities in a transaction.
Location:  Hilton Milwaukee City Center
Speaker(s)
---
Jennifer Lindsley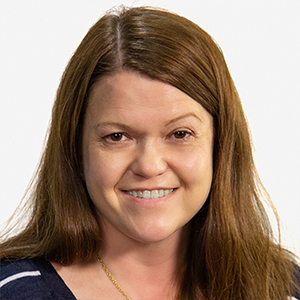 Jennifer Lindsley is the director of training for the WRA. Jennifer participates as an attorney on the WRA Legal Hotline and serves as a liaison between the WRA and the Wisconsin Technical College System. Her responsibilities include drafting education materials, developing pre-licensing and continuing education resources, and teaching WRA pre-license and continuing education courses. She received her B.A. from Portland State University and her J.D. from the University of Wisconsin Law School. Jennifer is a member of the Real Estate Educators Association. In 2014, she received the WRA's "Instructor of the Year" award.
Top Broker Track
Tue, 1:15 PM
Tech and Innovations
Overview
---
A general overview of NAR's Strategic Business, Innovation & Technology Group and its strategic investment arm, Second Century Ventures, including some of the innovative companies in its portfolio
Speaker(s)
---
Mark Birschbach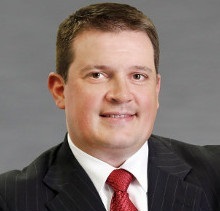 Mark Birschbach is Senior Vice President of Strategic Business, Innovation & Technology (SBIT) for the National Association of REALTORS®. Birschbach drives innovation in real estate and benefits to NAR members through strategic relationships with business and technology players to ultimately generate non-dues revenue, return on investment, and cost savings to NAR members. Birschbach is responsible for managing investment fund Second Century Ventures, REach® Technology Accelerator, the REALTOR Benefits® program, the Center for REALTOR® Technology, and NAR's top-level web domains. Birschbach is also leading the effort to create and collaborate with a strategic think tank of world-class business leaders and innovators to ensure NAR remains at the forefront of emerging technologies and business trends to lead NAR into the future.
Tue, 2:30 PM
TACTICAL APPROACH TO EMERGING TECH TRENDS
Overview
---
REALTORS® have a tremendous opportunity to capitalize on strategic ways to utilize emerging technologies set to revolutionize the real estate industry over the coming years. Join Dan Weisman, NAR's Director of Emerging Technology, where he will discuss and analyze industry trends and highlight the most critical ones you should be paying attention to!
Speaker(s)
---
Dan Weisman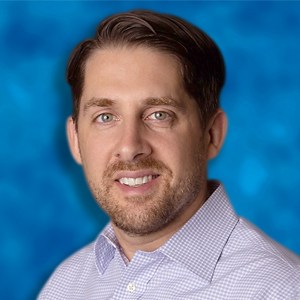 Dan is highly motivated and driven to positively impact business performance through innovative collaboration of people, process, and technology. He spent 15+ years in the commercial construction/real estate development space as a project manager followed by consulting where he implemented enterprise systems for some of the largest contractors in the US.
In his role with NAR as the Director of Emerging Tech, his passion sits at the intersection of business needs and technology where he helps bring these two worlds together to create competitive advantages, minimize risk, and accelerate growth. He enjoys engaging with people, understanding opportunities for improvement, and efficiently finding ways to increase productivity through the use of technology and process change.
Tue, 3:45 PM
THE BROKER OF THE FUTURE
Overview
---
In today's ever-changing real estate market, brokers need to find new ways to stay relevant and make a profit. This session will challenge brokers and managers to find new ways to attract and retain agents as well as think about additional services they can provide agents and clients to increase relevancy and turn a profit. Join 12-year independent broker Philip Becker to explore what the brokerage of the future looks like today.
Speaker(s)
---
Philip Becker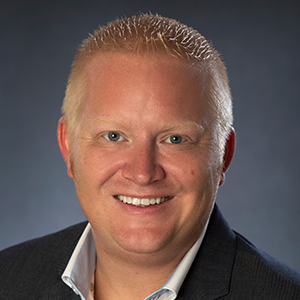 Philip B.W. Becker is the founder and broker of Becker Properties in San Antonio. Currently home to about 40 REALTORS®, Becker Properties has an in-house video production team and focuses on providing tech tools to improve the business of its agents. Becker was a REALTOR® Magazine "30 Under 30" honoree in 2014 and served as the chair of NAR's Young Professionals Network in 2016. In addition, Becker has sat on several NAR committees, including the strategic planning committee, housing opportunity committee and risk management issues committee as well as on the NAR board of directors. Becker is a Golden R major investor in RPAC, a member of the President's Circle, and the youngest inductee ever into the RPAC Hall of Fame.
New Agent Track
Tue, 1:15 PM
BUSINESS PLANNING
Overview
---
Don't just survive real estate – thrive in real estate! This session explores being intentional with your time and planning your business so you can thrive. During this session, we will discuss the importance of business planning and constant self-reflection in order to maximize your daily tasks and crush your annual goals. This session will get more "real" than some other sessions you may have been in, and instructor Lacy Brown will guide you to determine your "why" and what truly motivates you. This session will leave you energized and poised to be on top of your game.
Speaker(s)
---
Lacy Brown
Tue, 2:30 PM
Simple Steps for Success as a REALTOR®
Watch Session
Overview
---
Want to increase your sales and referral business? Become the mayor of your community? This session goes through some high-level approaches and strategies to find success as a real estate sales professional, simplifying the way you approach the sales process to optimize results with actionable suggestions to increase engagement and create more business opportunities.
Speaker(s)
---
Harrison Beacher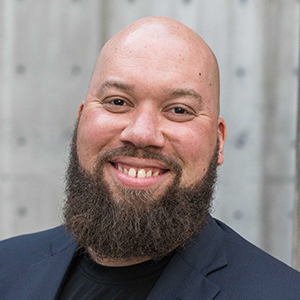 A native Washingtonian and washed-up D1 college football player, Harrison Beacher is a managing partner of the Coalition Properties Group, serving the entire Washington, D.C., metro area, affiliated with KW Capital Properties. Beacher was honored by the National Association of REALTORS® (NAR) and included in REALTOR® Magazine's "30 under 30" class of 2016. Beacher currently serves as the 2021 president-elect for the Greater Capital Area Association of REALTORS® (GCAAR) and also serves as an at-large director for the DC Association of REALTORS® (DCAR). Harrison serves as a vice-chair for the RPAC major investor council and serves as a NAR director. A retired DJ, Beacher loves making playlists for his team events, sharing funny memes and TikToks, and traveling to places with delicious food, drinks, great music, nightlife, warm weather and culture. Beacher is a national speaker and coach on the topics of social media optimization, mindset, diversity and inclusion.
Tue, 3:45 PM
SHOW ME THE MONEY: AGENT FINANCIALS
Overview
---
Real estate agents are not simply real estate agents. They are also business owners. Most real estate agents do not look at their financials through the eyes of a business owner. In this session, you'll understand where your money comes from and what happens to it between the time you receive it and keep it. You'll learn how to plan your income and expenses in a way that will take you from "yawn" to "yeah"!
Speaker(s)
---
Bobbi Howe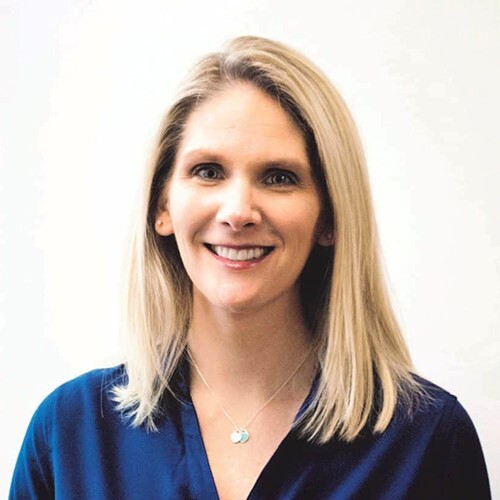 Bobbi is a second-generation real estate professional with over 24 years of experience as an active REALTOR®. She is the 2021 Kansas City Regional Association of REALTORS® Immediate Past President and serves on the Missouri REALTORS®' Executive Committee and the National Association of REALTORS®' REALTOR® Party Member Involvement Committee. She is passionate about mental health for those in the real estate industry. In her spare time, she loves running marathons and being an association junkie.
Commercial Agent Track
Tue, 1:15 PM
Commercial Panel
Overview
---
Commercial real estate experienced tremendous great strain over the past 18 months. The world is reemerging from COVID-19 shutdowns and businesses are rethinking how they utilize and leverage real estate. We'll discuss what's in store for the industrial, office, retail and investment sectors.
Watch for additional panelists soon.
Speaker(s)
---
Tracy Johnson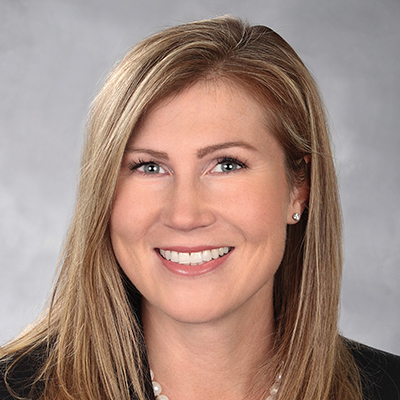 Tracy is the president and CEO of the Commercial Association of REALTORS® Wisconsin (CARW). She has more than 20 years of association management and non-profit experience and has held roles as executive director for TEMPO Milwaukee, a business association for executive women; director of public affairs for the Milwaukee Symphony Orchestra; and director of communications for an association of plumbing and mechanical contractors. Tracy spent several years with a global manufacturer, Bradley Corporation, as well as a local advocacy group, Partners Advancing Values in Education. She has served on a number of volunteer and professional boards and committees, and is very involved in community organizations including Ascension Wisconsin, Downtown Milwaukee Rotary Club, VISIT Milwaukee, Public Policy Forum, Transportation Development Association, and the Regional Transit Leadership Council. Tracy holds a public relations degree and an executive MBA with a focus in international business, both from Marquette University and recently completed the IOM designation from the International Chamber of Commerce.
Tue, 2:30 PM
Commercial Real Estate Transactions: Am I the best agent for this client?
Overview
---
Commercial real estate transactions have a wide variety of complexity. In this session, we will discuss some best practices on transactions and client goals. This session will seek to answer questions surrounding when you should go at it alone, when to find a commercial partner, or when to refer out to a commercial practitioner. This session will also cover some real-world examples from various perspectives, including that of the client, other agents and third-party partners like bankers and lawyers.
Speaker(s)
---
Craig Stanley
Craig P. Stanley is the founding principal of Broadwing Advisors. He has over 30 years of commercial real estate experience. Stanley's areas of expertise include strategic real estate consulting, user relocation/tenant services, valuations, asset advice and investment property sales. Stanley started Broadwing Advisors in February 2013. Prior to Broadwing, Stanley was a principal of Siegel-Gallagher and directed the Madison office for over 11 years. He has also been directly involved in lease transactions, exceeding $800 million and sales transactions of over $178 million of owner-occupied or investment property. Before Stanley's return to Wisconsin, he worked for GVA Williams and Mesirow Financial, both in Chicago.
Tue, 3:45 PM
Dominating Your Market Through Listings
Overview
---
Do more business by taking more listings. Learn how you can market yourself in a way to get more listings and have more market share. This session will teach you veteran tricks from Jef Conn, who lists over 100 properties annually.
Speaker(s)
---
Jef Conn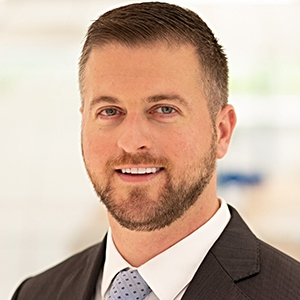 Jef Conn is a 14-year commercial real estate veteran based in Lubbock, Texas. Jef focuses on great communication, systems and leveraging virtual assistants to be the top producer in his market. Jef is also very involved in the industry at the state and national level. He is a 2019 graduate of the National Association of REALTORS®' Leadership Academy and is a qualified candidate to run for the Texas REALTORS®' secretary treasurer in 2023, for which he is currently campaigning. Jef is a Platinum President's Circle RPAC investor.
Tue, 4:45 PM
Women's Council of REALTORS® Election and Membership Meeting
Overview
---
This is an open event for Members and Convention Attendees. Ballots will be passed out to members only.

Tue, 4:45 PM
COCKTAIL HOUR IN EXHIBIT HALL
Overview
---
Get your drinks here! Join us in the exhibit hall for your 7th inning stretch! This is the perfect chance to unwind and visit with your favorite exhibitors and enjoy food, drinks, activities and music. Meet the newly installed WRA chair Brad Lois and mingle with workshop speakers, WRA leadership and other special guests!
Tue, 6:00 PM
RPAC RECEPTION
Overview
---
Thank you to the WRA members who contributed $99 or more to the REALTORS® Political Action Committee or Direct Giver program this year. As a "thank you" for your generous advocacy and your commitment to scoring industry victories, this reception is for you! Stop by for drinks, hors d'oeuvres and discussions with fellow REALTORS®. (This is an invitation-only event.)
Location: Hilton Milwaukee City Center
Tue, 8:00 PM
ICEBREAKER PARTY: "EXTRA INNINGS: GET LOUD!"
Overview
---
Get loud and bring your team spirit to the dance floor at everyone's favorite convention event! The Bluewater Kings Band will provide live music all night while you reconnect with old friends and meet new ones as you party the night away. Partake in the games, the fun and the food, and wear your favorite baseball apparel! The costume contest starts at 9:00 p.m. with prizes awarded for the best-dressed baseball fans – male, female and group.
| Access Date | Quiz Result | Score | Actions |
| --- | --- | --- | --- |
Login with your WRA Credentials to access this event
Need help with your WRA credentials?