NAR YPN Top Producers Panel
Founded in 2007, the Young Professionals Network (YPN) is a dynamic entry point for real estate professionals to become more successful and gain leadership experience. No matter your age or your level of real estate experience, the YPN benefits your business. Are you a younger agent? YPN is a vital resource to help further your career. Are you an older agent? You'll benefit from establishing relationships and networks with local YPNers in your market. It's a win-win!
In this panel, you'll meet several YPN leaders from across the country who will share their real estate journeys and describe how their participation in YPN contributed to their success. They'll explore why they joined the YPN as well as how their YPN participation deepened their commitment to their local associations.
If you want to learn more about the YPN, inquire about joining, or just learn new success tips for your business, stop by and watch this panel!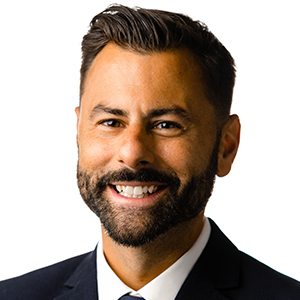 Matt Phipps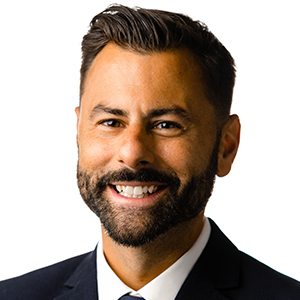 Rhode Island-based REALTOR® Matt Phipps is a third-generation REALTOR® and the 2020 Greater Providence Board's "REALTOR® of the Year." He was awarded the Kent County Board's "REALTOR® of the Year" in 2013, and REALTOR® Magazine named him in the top "30 Under 30" REALTORS® in the county in 2008. He has served extensively in local and national volunteer leadership roles, founding the Rhode Island chapter of the Young Professionals Network and chairing the National Association of REALTORS®' YPN in 2013 and the communications committee in 2009.
$i++ ?>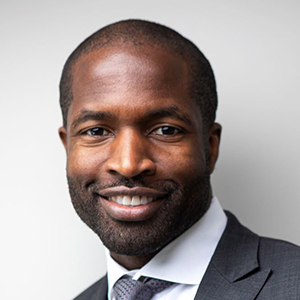 Koki Adasi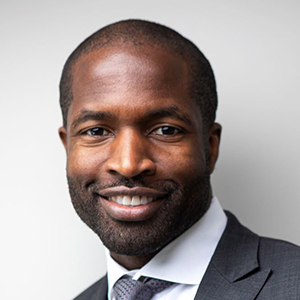 Washington, D.C., native and REALTOR® Magazine "30 under 30," Koki Adasi has a passion for three things in life: family, basketball and real estate. Adasi is a graduate of Magruder High School and Mount Saint Mary's University, and he currently resides in Chevy Chase, D.C. Adasi has been an active member of the greater D.C. real estate industry for 15 years. In addition to his service as the past president of the Greater Capital Area Association of REALTORS® (GCAAR) in 2019, Adasi is also an active member of the National Association of REALTORS® (NAR). Outside of real estate, Adasi's time is spent with his family, in volunteer activities or on the basketball court. He served on the board of directors for YMCA Youth & Family Services for almost 10 years, was recognized by the Greater Capital Area YMCA as its "Philanthropist of the Year" in 2011, and supports numerous local organizations including Student-Athletes Organized to Understand Leadership (SOUL), Horton's Kids, and the Kindred program at Garrison Elementary School.
$i++ ?>
Tommy Choi
REALTOR® and top producer Tommy Choi is the co-founder and owner of the Weinberg Choi Residential Team based in Chicago. Choi's team is consistently ranked in the top 10 real estate teams in Chicago and in the top 1% of the Chicago Association of REALTORS®' top producers. Choi has served in leadership roles for the REALTOR® association at the local, state and national levels
$i++ ?>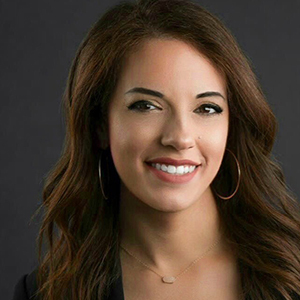 Rebecca Donatelli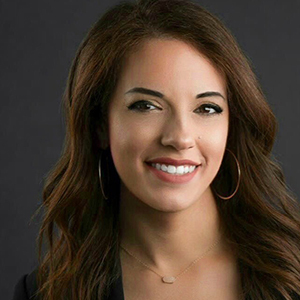 Rebecca Donatelli serves on the National Association of REALTORS®' YPN advisory board and is the founder of The Rebecca Donatelli Team with McDowell Homes Real Estate Services in Cleveland, Ohio. Her team is in the top 5% of REALTORS® in Northeast Ohio. In 2019, she was honored in REALTOR® Magazine's "30 under 30." She was also honored as the 2020 Lake & Geauga Area Association of REALTORS®' (LGAAR) "REALTOR® of the Year." Donatelli's business has been built predominantly through the use of social media, specifically through Instagram. She has built her brand to become recognizable on social media both in the Cleveland area as well as nationwide. In 2019, Donatelli launched her speaking and consulting business, RD Seminars & Consulting, where she has traveled to speak at many conferences nationwide, helping other REALTORS® build their businesses through social media. She is currently serving as LGAAR's 2021 president-elect and also serves as a state director for the Ohio Association of REALTORS®. Last year, Donatelli published her first book, Think Bigger: It's Your Time – Step Into Leadership.
$i++ ?>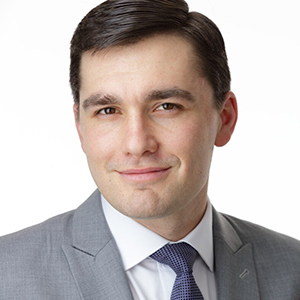 Michael Oppler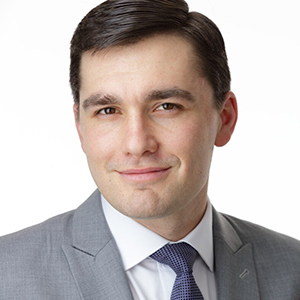 Michael Oppler is the chief operating officer for Prominent Properties Sotheby's International Realty, a luxury New Jersey-based real estate firm with 15 offices and over 700 associates. The firm has repeatedly been rated a "Top Workplace in New Jersey" by NJ.com and annually achieves over $2 billion in sales volume.
Oppler has served on the board of directors for the New Jersey REALTORS®, ZipLogix and the Greater Bergen REALTORS® – in which he was named Greater Bergen's "REALTOR® of the Year" in 2015. He has chaired various industry committees, including RPAC, communications, Young Professionals Network and legislative; and in 2016, Oppler served as the chair of the National Association of REALTORS®' (NAR) strategic thinking advisory committee. Oppler has spoken at numerous industry events, including NAR mid-year and annual conventions as well as REALOGY's Industry Day and FWD Innovation Summit.
$i++ ?>
Select the "View On-Demand Recording" button to begin.
Select the "View On-Demand Recording" button to begin.